Gender
Learning objectives
The knowledge about sex and gender aspects in domestic violence is of major importance to first line responders. A deeper understanding of sex/gender aspects will help to differentiate between various types of domestic violence more appropriately, and accordingly adjust agency responses. Here you will find information about gender in general and specialised knowledge for the health sector as frontline responder.
---
Sex

Sex refers to the sum of biological characteristics that determine whether an individual is female, male, and/or intersex.
Gender roles

Gender roles refer to the different socially ascribed attitudes, behaviours, work, or responsibilities assigned to men and women, boys and girls, or transgender persons.
Gender identity

Gender identity refers to a person's deeply felt psychological identification as man, woman, or other which may or may not correspond to the person's physiology or designated sex at birth.
Gender

Gender includes the roles, behaviours, activities, and attributes that a given society at a given time considers appropriate for men and women. "Masculine" and "Feminine" are gender categories.
Gender relations

Gender relations are social relations between women and men, including the distribution of power, access to and control over resources between the sexes.
Gender diversity

Gender diversity recognises that many peoples' preferences and self-expression fall outside commonly understood gender norms.
Gender norms

Gender norms refer to the accepted attributes and characteristics associated with each gender at a particular point in time for a specific society or community.
Gender equality

Gender equality means that women and men benefit from equal conditions, treatment, and opportunities for realizing their full potential, human rights and dignity, and for contributing to (and benefiting from) economic, social, cultural, and political development. Gender equity ensures this process. Unequal gender relations and power balances between men and women can result in gender inequality.
Gender sterotypes

Gender stereotypes are simplistic generalisations about the gender attributes, differences, and roles of women and men.

Since domestic violence is mostly associated with women, the increased risk of male victims is mostly overlooked by first line responders.

Male victims seem to report incidents less often than female victims because of the social stigma associated with being a male and a victim of domestic violence (Galdas, P. M., Cheater, F., & Marshall, P. (2005). However, a Finnish victim study suggested that there were no notable gender differences in the number of those who reported domestic violence incidients to the police (Danielsson & Näsi 2018).
Male domestic violence is less likely to be reported by friends and family, because of the same bias towards male victimisation.

Groups such as young people, older people, people with disabilities, mental health and chronic health issues, LGBTIQ and culturally and linguistically diverse people are all identified as vulnerable groups in domestic violence research.
---
---
Gender-based violence
What is gender-based violence?
Videos on gender-based violence
Gender-based violence is a phenomenon deeply rooted in gender inequality. It continues to be one of the most notable human rights violations within all societies. Gender-based violence is violence directed against a person because of their gender. Both, women and men experience gender-based violence, but most victims are women and girls.
Gender-based violence and violence against women are terms that are often used interchangeably as it has been widely acknowledged that most gender-based violence is inflicted on women and girls, by men. However, using the 'gender-based' aspect is important: it highlights the fact that many forms of violence against women are rooted in power inequalities between women and men.
The Istanbul Convention (Council of Europe, Convention on preventing and combating violence against women and domestic violence) is seen as the benchmark for international legislation on tackling gender-based violence. It frames gender-based violence and violence against women as a gendered act which is 'a violation of human rights and a form of discrimination against women'. The Istanbul Convention emphasises acts of gender-based violence as resulting in 'physical, sexual, psychological or economic harm or suffering to women, including threats of such acts, coercion or arbitrary deprivation of liberty, whether occurring in public or in private life'.
Violence and abuse rooted in rejection and/or hate of the victim's sexual orientation are not regarded as gender-based violence but summarised as "hate crimes". More information can be found here: https://hatecrime.osce.org/what-hate-crime.
Gender-based sex selection/Infanticide

Son preference:

may mean that a female child is disadvantaged from birth
may determine the quality and quantity of parental care and the extent of investment in the child's development
may lead to selective abortion or female infanticide

Sex selection (in certain contexts it is acceptable to choose the sex of the baby during MAR procedures):

before a pregnancy is established
during pregnancy through prenatal sex detection and selective abortion
infanticide or child neglect (after birth)
Femicide

Femicide is defined as the killing of women and girls because of their gender. It can take the form of, inter alia:

the murder of women as a result of intimate partner violence;
the torture and misogynist slaying of women;
killing of women and girls in the name of "honour";
targeted killing of women and girls in the context of armed conflict;
dowry-related killings of women;
killing of women and girls because of their sexual orientation and gender identity;
the killing of aboriginal and indigenous women and girls because of their gender;
female infanticide and gender-based sex selection foeticide;
genital mutilation related deaths;
accusations of witchcraft;
other femicides connected with gangs, organized crime, drug dealers, human trafficking, and the proliferation of small arms.
---
For more information:
---
Facts about gender-based violence in Europe and worldwide
Violence against women threatens the security of half the EU's population, affecting over 250 million women and girls, having life-long implications on their physical and mental health.
96 % of EU citizens consider that violence against women is unacceptable. 84 % consider that it should always be punished by law.
Globally, 27 % (UI 23–31 %) of ever-married/partnered women aged 15–49 years have been subjected to physical and/or sexual intimate partner violence at least once in their lifetime.
Globally, 13 % (UI 10–16 %) of ever-married/partnered women aged 15–49 years have been subjected to physical and/or sexual intimate partner violence in the past 12 months.
Globally, almost 1 in 4 ever-married/partnered adolescent girls in the youngest age cohort (15–19 years old) is estimated to have already been subjected to physical and/or sexual violence from an intimate partner at least once in their lifetime (24 %, UI 21–28%), and 16 % of young women aged 15–24 experienced this violence within the past 12 months.
50 women die from male domestic violence every week.
More than 1 in 2 women (55 %) have experienced sexual harassment and 20 % of women have experienced online harassment.
75 % of women in top management positions have experienced sexual harassment at work.
1 in 4 women experience physical and/or sexual violence during pregnancy.
60 % of homeless women cite domestic violence as one of the causes of their homelessness.
The prevalence of intimate partner violence is comparatively lower for women in later age groups, with past 12 months intimate partner violence ranging from 8 % (45-49 years) to 4 % (65+ years).
Women with disabilities are 2 to 5 times more likely to be victims of violence than non-disabled women, including sexual and reproductive abuse, such as forced sterilisation.
At least 500,000 women and girls live with the lifelong consequences of female genital mutilation (FGM).
Certain women face a greater risk of violence because of motives fuelled by sexism as well as racism, xenophobia, and other forms of discrimination. Furthermore, intersecting forms of discrimination limit access to justice and support and protection services.
---
Key data challenges and gaps
Variations in case definitions and recall periods used in survey questions
Need for standardisation in measures and denominators used
Lack of disaggregation by different forms of intimate partner violence (physical, sexual, psychological), and lack of agreed measures for and data on psychological intimate partner violence (including emotional abuse, controlling behaviours/coercive control)
Need for better understanding of economic/financial partner abuse and its relationship to psychological abuse and controlling behaviours
The low quality of data on non-partner sexual violence (especially from low- and middleincome countries), and the fact that the available data are skewed towards more severe forms like rape or attempted rape – better measures are needed for non-partner sexual violence
Differences in eligibility criteria for respondents to questions on intimate partner violence and/or non-partner sexual violence (e.g., different age ranges, or limited to never, ever, or currently partnered women)
Differences in types of perpetrators of intimate partner violence recorded (current/most recent/any previous partners), differences in definitions of "partner", and/or lack of disaggregation by intimate partner versus non-partner perpetrators for sexual violence
Lack of age-disaggregation or variation in age group ranges (e.g., 15–49 versus 15 and older, or 5-year age groups versus other age groupings)
Lack of data on women aged 50 years and older to capture older women's experiences
Lack of data on intimate partner violence against women by same-sex partners, to understand this form of violence against women
Lack of data about the prevalence, magnitude, and forms of violence against women living with intersecting forms of discrimination who may be at higher risk (e.g., women with disabilities, migrants, indigenous and transgender women)
Lack of data in some countries and areas, or too few data points, or most recent data is older than a decade – key geographical data gaps include the South-East Asian and Eastern Mediterranean Regions for intimate partner violence, and the Eastern Mediterranean Region for non-partner sexual violence
Data remain scarce in humanitarian and conflict settings, and there is a need for such data to better reflect different perpetrators and the different forms, nature, and magnitude of violence in these contexts
Lack of information in study and survey reports on ethical and safety considerations such as specialised training of female interviewers and provision of referrals if necessary
---
The RESPECT Women: Preventing violence against women – Implementation package comprises a suite of practical resources and tools to support the implementation of the RESPECT Women: Preventing Violence against Women Framework. It was developed by the WHO, with UN Women, in 2019 and is endorsed by 12 other UN agencies and bilateral partners. The package also builds on the evidence-based entry points compiled in the predecessor, "A framework to underpin action to prevent violence against women".
The implementation package aims to support national- and sub-national-level policy and programming to prevent violence against women and girls. It distils programming knowledge and guidance based on existing global evidence, expert recommendations, and practitioner consensus. It is intended to support policymakers and practitioners to develop evidence-based, ethical, and effective VAW programming. It is divided into a series of standalone materials, which include guidance, promising practices, and links to resources and tools for the design, implementation, monitoring and evaluation of VAW prevention programmes under each of the RESPECT strategies.
The package is presented in a user-friendly design to cater to the busy schedules of policymakers, enabling easy access and reference to relevant materials.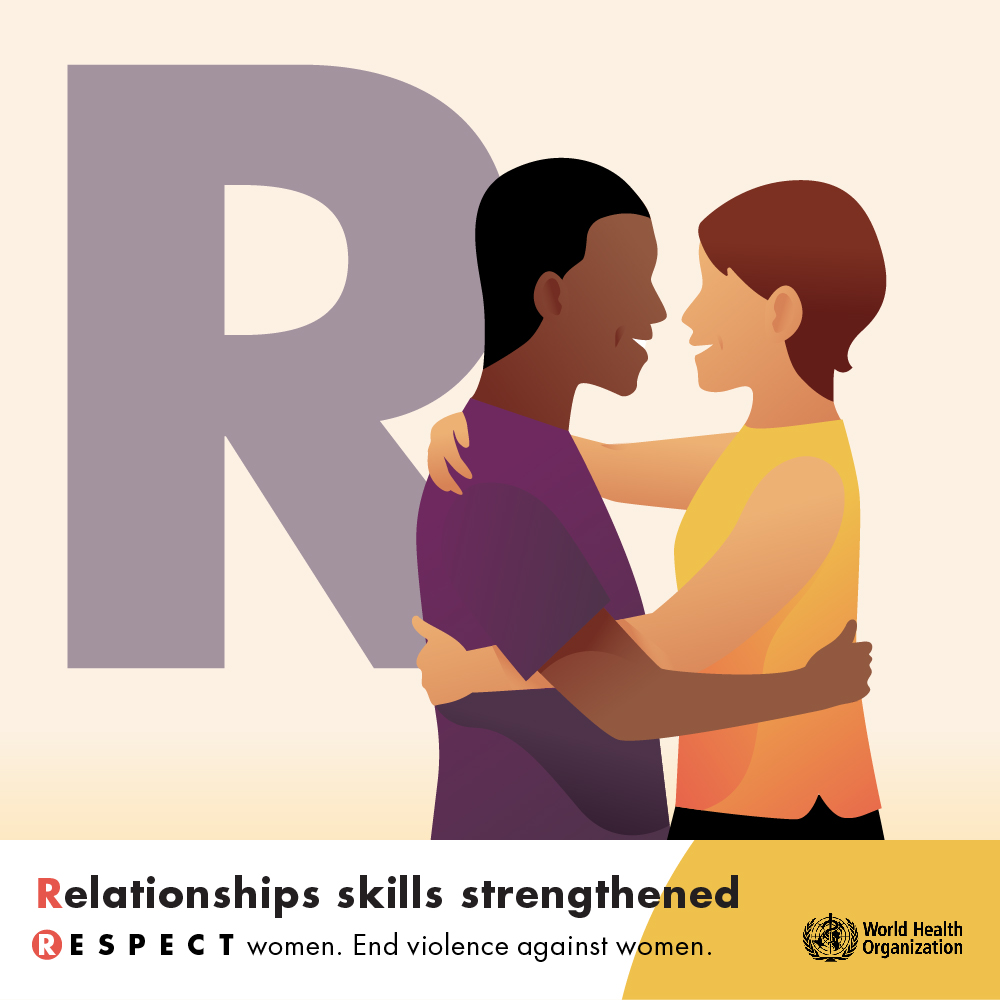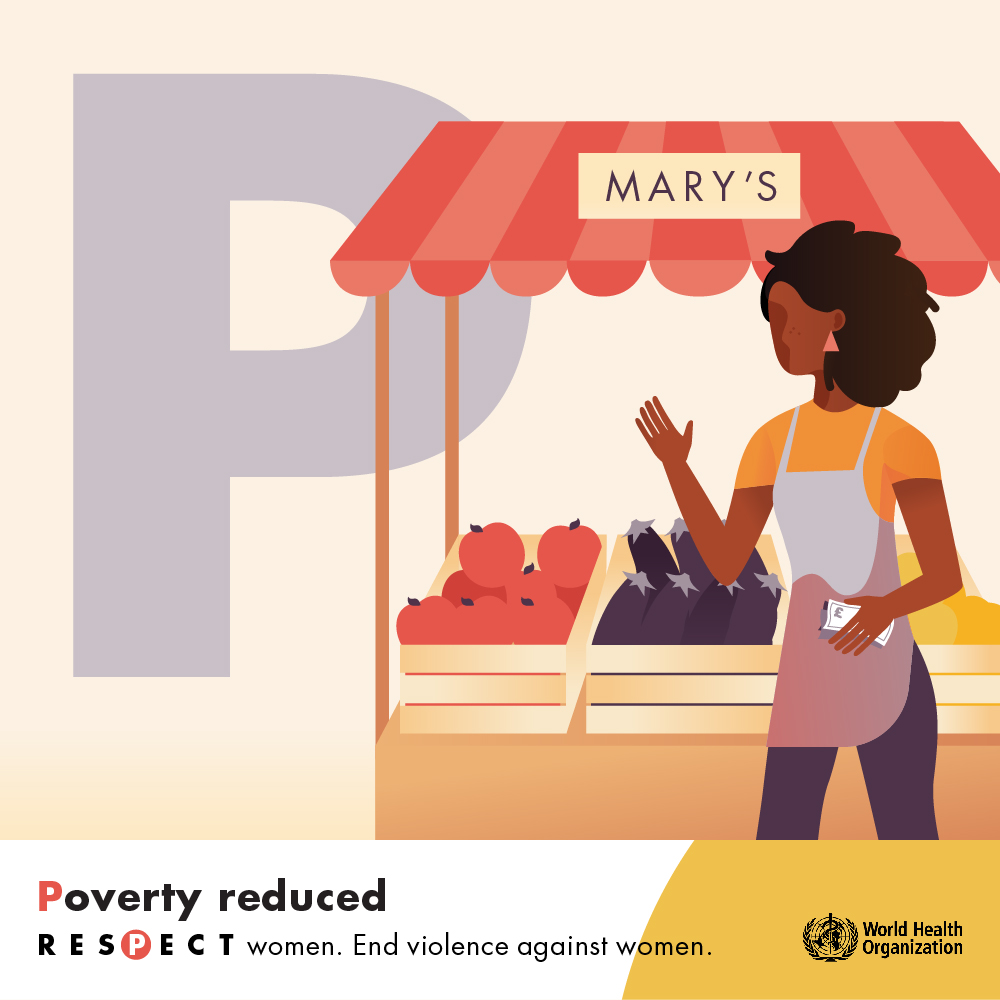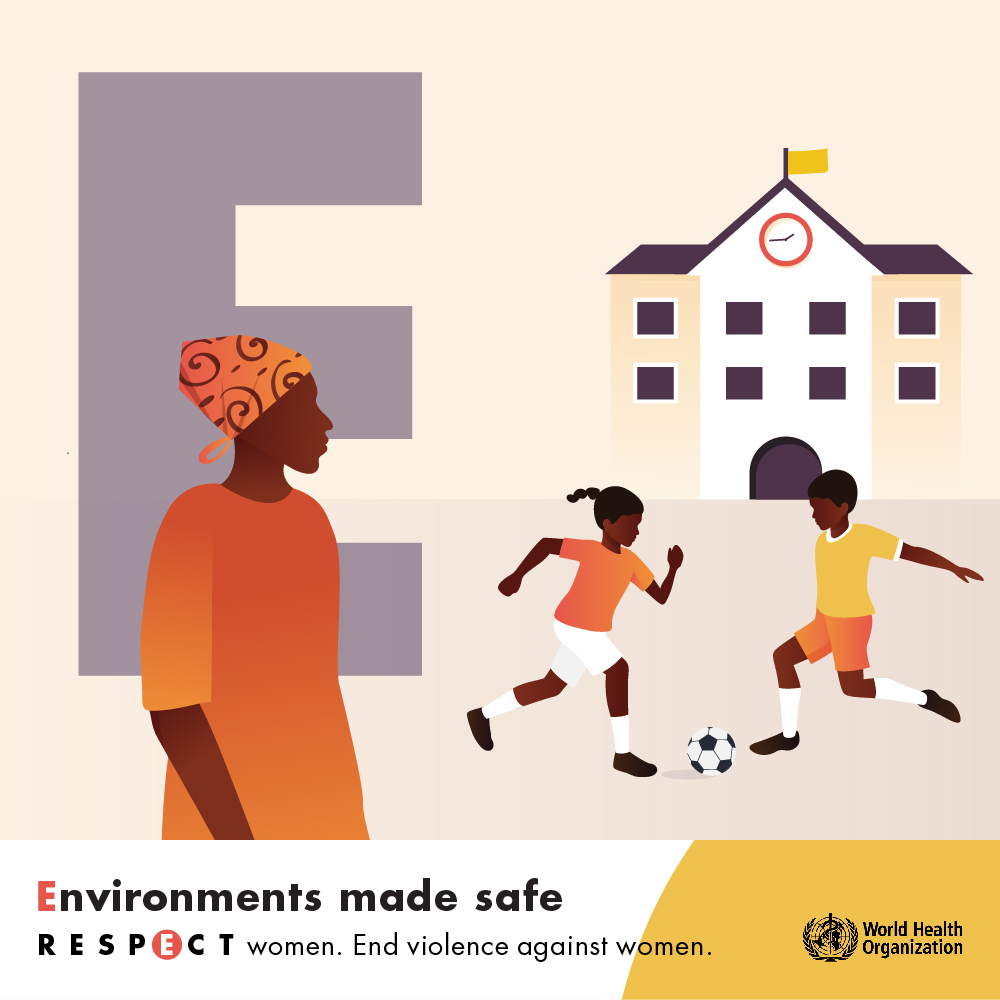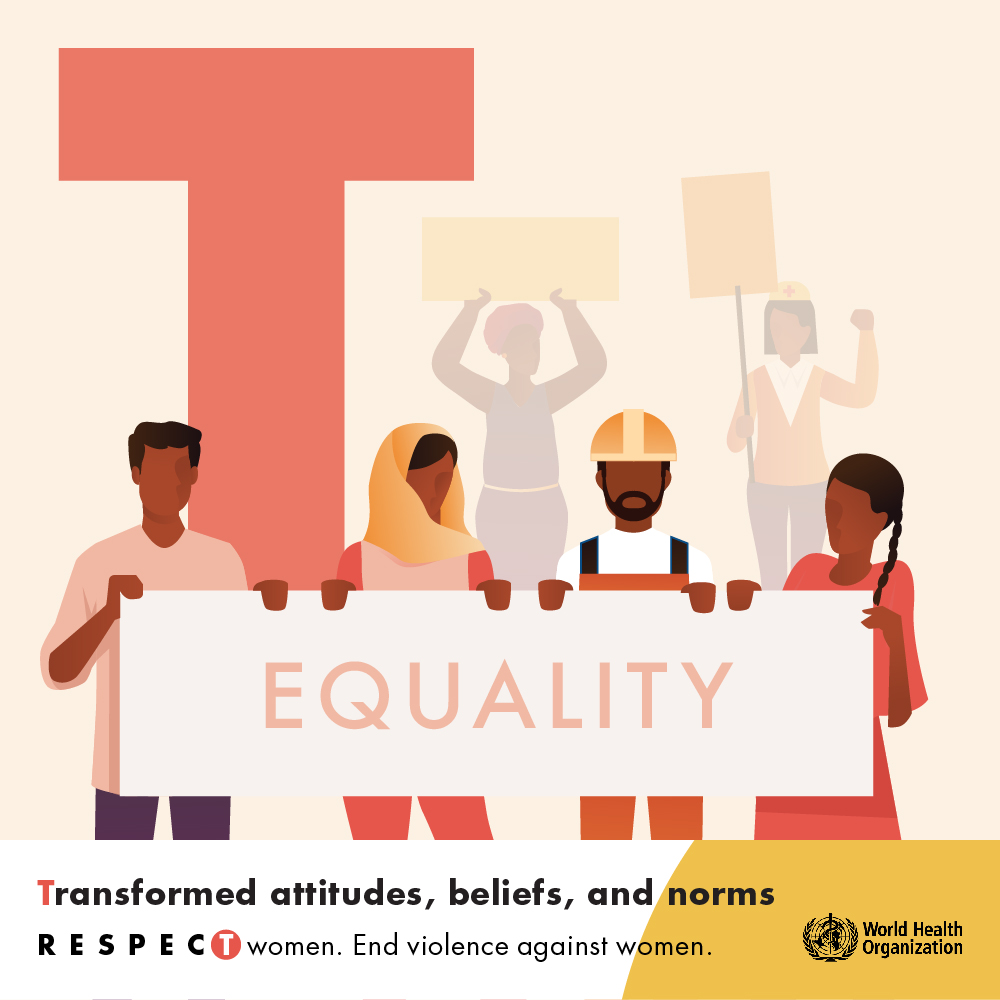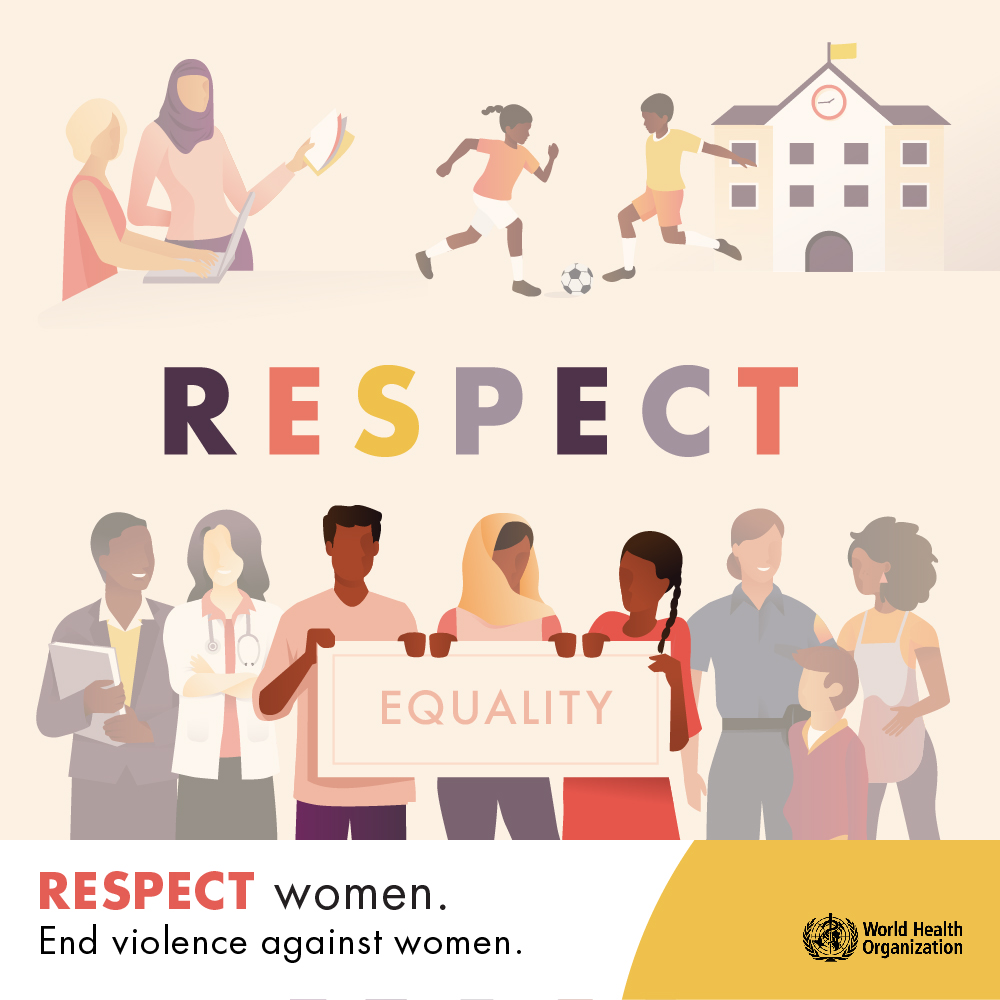 ---
Pioneers in Skirts is a multi-award-winning social impact film about the issues that affect a woman's pioneering ambition. Real-life stories and frank commentary leave viewers seeing their role in the solution, feeling hopeful, and motivated to act.
---
---
Icon made by Freepik from www.flaticon.com
---
Tasks
(1) Ask yourself the following questions: in your community, …
a. what is expected of a man?
b. what is expected of a woman?
c. what is not allowed for a man?
d. what is not allowed for a woman?
e. what is valued in a man?
f. what is valued in a woman?

(2) In your culture, can you think of different gender expectations regarding:
a. toys that boys and girls are given?
b. physical space where boys and girls are allowed to play or spend time?
c. how boys and girls are expected to behave?
d. how boys and girls may express their emotions?

(3) Can you think of a common saying or proverb in your culture that reflects a gender stereotype?

(4) Have you ever heard the phrase 'act like a man'? Who said this and why? How did it make you feel? If directed at someone else, how do you think they felt about this? Can you have a conversation with the men in your community about this?
---