1. Medical examination
2. Documentation in cases of domestic violence
3. Final information, psychosocial and medical follow-up
4. Legal aspects and ethical principles

Spotlight on Gynaecology/obstetrics, Surgery & Paediatric
5. Gynaecology/obstetrics
6. Emergency room
7. Paediatrics

Spotlight on Dentistry
8. Dentistry
We are currently updating this module. We apologise for any inconvenience. The revised updated module 4 will be available soon!
Thank you.
Introduction

Welcome to Module 4 on "Medical assessment, securing of evidence and legal aspects". Module 4 will give you an overview how cases or suspected cases of domestic violence need to be documented, how medical exams should be carried out respectfully and legal and ethical aspects in cases of domestic violence.
Learning objectives
This module presents information on how to document domestic violence injuries suitable for legal trials, as well as legal aspects. Moreover, the most important aspects to be considered after the disclosure of domestic violence will be presented.
Of note, the learning materials are not tailored to the needs of every country; they include generic cases that need local adaptation.
---
1. Medical examination
General guiding principals on how patients with confirmed or suspected violence should be treated:(1)

1. Treat patients with dignity, respect, and compassion and with sensitivity to age, culture, ethnicity and sexual orientation, while recognising that domestic violence is unacceptable in any relationship.

2. Ask in the anamnesis about frequent changes of health care providers ("Doctor-Hopping"), as this can be an indicator of DV.

3. Recognise that the process of leaving a violent relationship is often a long and gradual one.

4. Attempt to engage patients in long-term continuity of care within the health care system, in order to support them through the process of attaining greater safety and control in their lives.

5. Regard the safety of victims and their children as priority.

6. A victim of domestic violence should not be forced to talk about the assault if he or she does not want to. Questions should in all cases be limited to what is necessary for medical care.
The following aspects should be considered after the disclosure of domestic violence.
A medical history to be taken. This should follow standard medical procedures, but it should be remembered that victims who have experienced domestic violence are likely to be traumatised. Any papers they may have should be checked and one should avoid asking questions they have already answered.
Every aspect of the examination should be explained. Informed consent should be obtained for every aspect.
If they want to go to the police, they should be told that they need secured forensic evidence and what the evidence gathering would involve.
If they have not yet decided whether or not to go to the police, the evidence can be secured and stored.
If victims want evidence secured, they can contact a specially trained provider, such as a violence victim outpatient clinic, who can do this if you do not feel prepared enough to secure evidence.
A thorough physical examination should be carried out. Findings and observations should be recorded clearly and concisely with the help of body maps.
The findings in the patient's medical records are documented in the patient's own words, but further questions are also asked if necessary.

How to perform medical assessment in a respectful way?

Reduce power differential (sit on low stool)
Give patient control/options – that you will stop at any time
Ask permission and let patient know what you are doing next
Ask if there are any parts of the exam, such as breast or pelvic, which are particularly difficult–- what could be done to make exam more comfortable?
Keep explaining, encourage questions
Ask periodically about anxiety levels
Maintain eye contact (if culturally appropriate)
Remind patient why you are performing exam – the benefits to her/him
Allow extra time
Mental health considerations

Many victims who are subjected to domestic violence will have emotional or mental health problems as a consequence. Once the violence, assault or situation passes, these emotional problems may get better. There are specific ways specialised health services can offer help and techniques to victims/survivors to reduce their stress and promote healing.

Some victims, however, will be more severely traumatised than others. It is important to be able to recognise these victims and to help them obtain care.

Give referral to a psychotherapist. Considering potential difficulties such as long waiting lists. Local Woman Counselling Centers might be a good alternative for referral.
Physical examination
In Module 2, you will find both general indicators and specific indicators for gynaecology/obstetrics, surgery (emergency room), and paediatrics.
Don't miss to screen for signs of previous violence and other health conditions!
Patients experiencing DV require a comprehensive evaluation as dictated by both the history of the acute assault and any other relevant concerns that may be impacting their current health status.
For example, a patient's access to necessary medication may have been limited related to the violence they have experienced, so even though the acute event may have been blunt force trauma to the body, clinicians need to assess through physical and radiological exams whether there are indicators for previous violence and or other untreated health condition. More information on radiological exams can be found here.
Comprehensive assessment should include:
Physical assessment as dictated by the patient's presenting complaint
Patient's general appearance, behaviour, cognition, and mental status

Evaluation of body surfaces and oral cavity for physical findings

Additional testing, including laboratory specimens and imaging

Assessment of violence (acute and long-term)

Specialty assessments depending on the history (e.g., strangulation assessment)

Review of how the patient perceives the violence has impacted their health

Damage to auxiliary aids such as wheelchairs

Present safety concerns and needs

Safety of children/abuse of children/child witnessing (when applicable) or other vulnerable household members

Dangerousness, lethality, and/or risk assessment, depending on the type of tool used
But never forget: "The victim's safety is considered the highest priority"(3)
---
2. Documentation in cases of domestic violence
A comprehensive examination and forensic documentation of physical injuries as well as securing any traces of sexual violence are an essential part of primary care.
Forensic documentation goes beyond regular medical documentation. It is of great importance for the criminal prosecution of the offence(s) and can significantly support victims, for example, in clarifying questions of access and custody or in questions of residence law.
Medical documentation of findings is often the only proof that victims have experienced physical domestic violence, in particular for victims who want to report the crime at a later point in time.
Careful documentation is also important for physicians examining the victim, as it provides a valuable basis for any testimony that may be given later.
Documentation that can be used in court needs to be confidential.
---
Imminent risk of suicide and self-harm
Some health care workers fear that asking about suicide may provoke the victim or perpetrator to commit it. On the contrary: talking about suicide often reduces their anxiety around suicidal thoughts and helps them feel understood.
If they have current thoughts or plans to commit suicide or to harm themselves,
OR
if they have a history of thoughts or plans for self-harm in the past month or acts of self-harm in the past year, and they are now extremely agitated, violent, distressed, or uncommunicative, then there is an immediate risk of self-harm or suicide, and they should not be left alone.
Immediately refer them to a specialist or emergency health facility.
---
Documentation in cases of domestic violence
Recognising and addressing possible experiences of violence and offering protection and referral to the help system are important. In addition, a comprehensive examination and forensic documentation of physical injuries as well as securing any traces of sexual violence are an essential part of primary care. Forensic documentation goes beyond regular medical documentation. It is of great importance for the criminal prosecution of the offence(s) and can significantly support victims, for example, in clarifying questions of access and custody or in questions of residence law. Medical documentation of findings is often the only proof that victims have experienced physical domestic violence. Documentation that can be used in court needs to be confidential. Police-independent securing of evidence is of importance for victims who want to report the crime at a later point in time. Careful documentation is also important for physicians examining the victim, as it provides a valuable basis for any testimony that may be given later.
The Clinical Forensic Examination
Great explainer video by Universitätsklinikum Heidelberg
---
IMPRODOVA: How to document domestic violence in the health sector
The video describes the documentation of cases of domestic violence in the health care sector.
---
"The solicitors said there just wasn't enough evidence on my health records. Nothing to suggest my ex was to blame for my injuries. I was so let down. I thought my doctor had written down everything I said."
---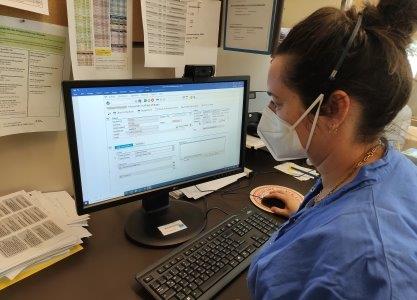 ---
Basics for forensic documentation and securing evidence
Use documentation sheet and kit for evidence recovery

Always use a documentation sheet and evidence collection kit for documenting injuries and securing evidence. This will guide you through the medical assessment and support you in a systematic approach.
Document in a way that is understandable for laypersons

Your documentation is primarily used by non-medically trained persons such as lawyers, police, members of the judiciary system and other authorities. Document in a way that is understandable and readable for these professional groups; avoid abbreviations and medical terminology.
Describe, do not interpret

Document purely descriptively! Refrain from interpreting findings, such as estimating the age of the wound or assessing whether an injury was inflicted externally.
First document, then supply

If possible, document injuries before they receive medical care. If treatment of injuries has highest priority, check whether photographic documentation of the untreated injury (injuries) is possible. If sexual violence is involved, remember to keep material (e.g., clothing) that may contain traces of the perpetrator's DNA.
Photograph injuries

Photographs are particularly informative and can supplement written documentation. Injuries in the vaginal or anal area should only be photographed if the findings are clear.
Secure evidence

As a rule, evidence is only collected in connection with sexual violence. As far as possible, it is carried out by the specialist who also provides the medical care. For female victims, a gynaecologist, for male victims a urologist, abdominal surgeon, or trauma surgeon (or surgical service) should be available. If the patient has not (yet) reported the crime to the police, it is possible to secure evidence confidentially.
---
Essential content of the documentation
General data

Information on the patient, the examining person, other persons present, including interpreters, as well as information on the place and time of the examination is required.
Anamnestic information

Note down anamnestic information only to the extent that it is relevant to the injury. Information on the date, approximate time, and place of the event, on any tools used, on persons involved or present, on the patient's condition/consciousness at the time of the examination as well as brief details on the course of events (what happened when, where, how, by whom) are essential. If you use an additional sheet besides the documentation sheet, label it like the documentation sheet: with date, time, patient data. Write down information about the event in verbatim. This makes it clear that the information comes from the injured person and not from your own interpretation. Indicate who gave the information if it was not the patient himself/herself.
Survey of findings

Follow the guidelines of the documentation sheet you use. Document both positive and negative findings. If you have not examined a body region, make a note of this, and indicate the reason – e.g., "patient refuses". A full body examination is recommended.
Attacks against the throat

An investigation is particularly urgent in cases of suspected assault against the throat (strangulation/choking). In terms of criminal law, this may be an attempted homicide. Injuries that give an indication of this sometimes disappear quickly. Always document: stasis bleedings (petechiae) in the eyelids and conjunctiva, the oral mucosa, or the posterior ear region (relevant reduction of blood outflow); temporary unconsciousness; perceptual disturbances (so-called aura), loss of control over the excretory organs, sore throat, difficulty swallowing and globus sensation.
Description of findings

Describe each injury in the dimensions: localisation, shape/boundary, size, colour, type. If possible, use a table to describe the findings. Draw each injury in a body map. This will give you an overview of the location and, if necessary, concentration of injuries on the body.
Photographic injury documentation

Use a digital camera. Use a scale to mark the proportions, ideally an angle ruler. Note the date and the patient's name for each image. If you use the in-camera display, check that the settings are correct. Take at least two photographs per injury: one overview photograph for orientation of the injury on the body, and one detailed photograph of the injury with scale and, if necessary, a colour chart. Take photographs at right angles to the injury (perpendicular) and hold the scale directly to the injury. Photograph against a neutral background and with good indirect lighting if possible. Check on the display whether the injury is depicted clearly and completely. If in doubt, take more photos. Store all the photos in a safe place (case-related memory card, password-protected folder). Delete all the pictures from the camera or reformat the SD card. Only photograph findings on sensitive body regions such as breasts or genitals if there are clear findings such as lacerations, bites, injuries caused by objects or burns. Do not take a complete picture of the genitals. Only pass on printed photos in an envelope.
---
Special aspects of sexual violence
Police complaint

Forensic documentation and securing of evidence after sexual violence can be done with or without a police report by the patient. Clarify whether the patient has filed or wishes to file a complaint. Be aware of time frames for securing evidence and what is available at the time of presentation. In the case of patient-commissioned documentation or confidential securing of evidence, documents are kept and only handed over to the police on request, e.g., in the case of a later police complaint. A written release from confidentiality and consent to the release of the documents is always required.
Medical assessment and securing of evidence

Wear sterile surgical gloves to avoid contamination, e.g., of DNA traces with your own DNA. Keep aqua dest. in small packages ready. Take the swabs listed in your documentation sheet for each designated examination step. Only work with self-drying swabs. Use the information provided by the patient to decide where to take the swabs. If the patient is unable to provide any information, it is imperative that you carry out a complete trace collection (as specified in the documentation form/kit).

Samples for the toxicological examination: in principle, it is recommended to secure a blood and urine sample to prove or exclude a recent ingestion of narcotics, drugs or alcohol. If necessary, a hair sample can be additionally secured – 4 weeks after the indicated ingestion at the earliest.
Roofies: in cases of unexplained unconsciousness or memory lapses, consider the possibility of unknowingly administered drugs.
Clothing: secure clothing that was worn at the time of the crime – it could contain DNA evidence of the perpetrator. Pack clothes in individual paper bags. Seal the bags and label them with the patient's name and date for later identification.
Genital or anogenital examination: the urinary bladder should not be emptied until after the examination. Examine the external genitals and perianal area for injuries and foreign bodies first (before introducing the speculum).
Vaginal examination: if no vaginal penetration has taken place, a vaginal examination is not necessary. However, it should always be offered. Examine the vagina and cervix for injuries and foreign bodies.
Examination of the male genitals: examine the penis and testicles for injuries, paying particular attention to bite injuries to the penis or bruising of the testicles.
Anal examination: inspection of the anus is best done in the lateral position with the legs drawn. If injury to the rectum or anal opening is suspected, a proctological examination should be performed.
Medical care

Clarify whether emergency contraception is necessary/wanted. Together with the patient, weigh up the risk of HIV infection or another sexually transmitted disease and proceed according to current professional standards. If necessary, refer the patient to a facility for HIV counselling and/or HIV postexposure prophylaxis (CAVE: if indicated, HIV PEP must be started as soon as possible and within 72 hours).
---
Final information, psychosocial and medical follow-up
Provide the patient with a copy of the documentation sheet and photos if requested. Address security issues regarding storage (access by the perpetrator?). Point out that he/she can keep and use the copy for as long as he/she wishes.
Ask about the patient's and, if applicable, their children's safety and protection needs. If there are indications of a possible risk, and if the patient does not want to return home, refer him or her to support facilities.
Inform the patient about psychosocial counselling services that support him or her in coping with the violence suffered and in clarifying options for action. Support the patient in making contact. Make an appointment with him or her, e.g., at a specialised counselling centre for domestic and/or sexual violence. Provide written information on how to cope with the experience.
If children are involved, inform the patient about possible consequences for the children and about support services. Use the existing rules in your clinic/practice for dealing with child protection cases.
Discuss any medical follow-up that may be required by the patient. If possible, offer an appointment or arrange one elsewhere. If necessary, give the patient a doctor's note for further care.
Source: Adapted from Recommendations for forensic documentation and securing evidence after domestic and sexual violence for medical practices and hospitals in Berlin (available in German)
---
---